Merseyside outfit Everton are now two points from safety after they recorded a crucial victory over European champions Chelsea on Sunday. Chelsea legend and Everton boss Frank Lampard was able to mastermind a big win against his former club to aid the Toffees' battle to stay in the English top flight.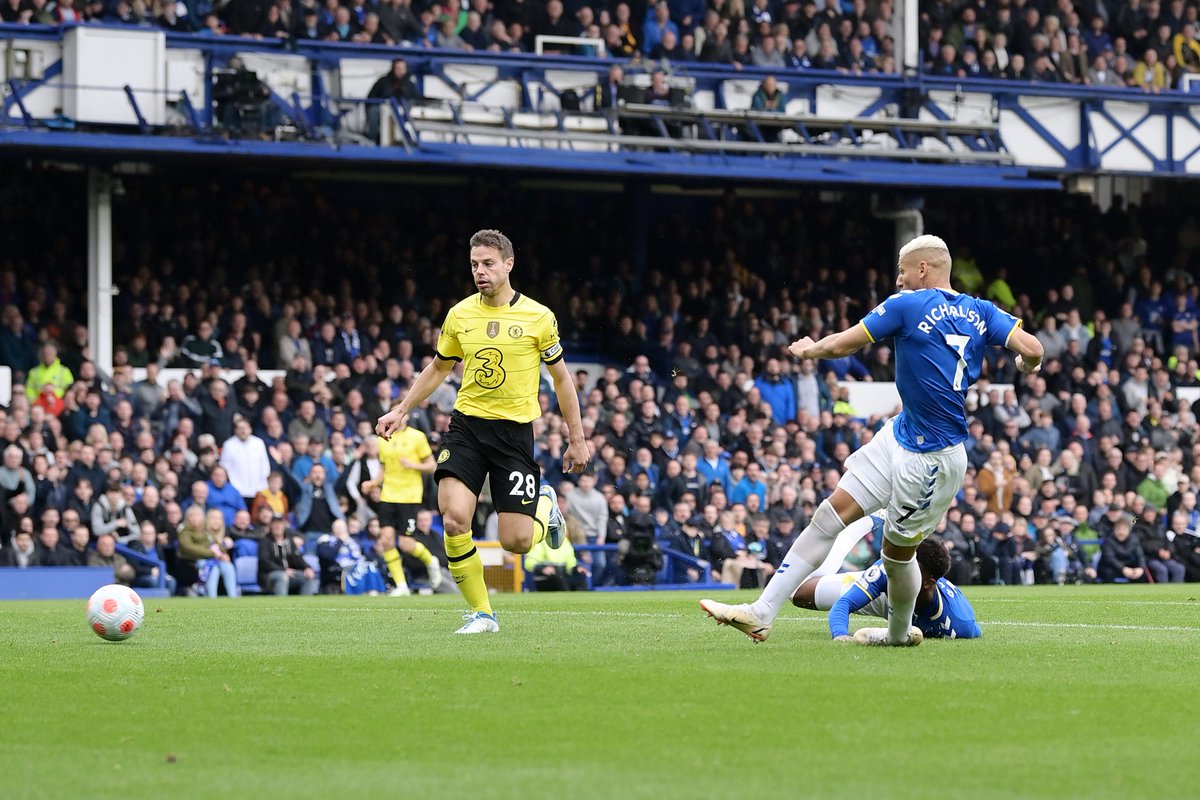 Everton came into the Chelsea game with a five-point deficit to Leeds United who are occupying the last safe place on the Premier League log. They hadcome into the just concluded weekend with a five-point deficit to Leeds United and a two-point deficit to Burnley who were occupying the last safe place before their comeback win at Watford on Saturday. Burnley were replaced by Leeds United as regards the last safe spot on the league table thanks to the win over Watford, while Leeds United were beaten heavily at home by title chasers Manchester City in their own Premier League game at the weekend. Burnley and Leeds United have the same points (34) after 34 league games, but the latter has an inferior goal difference in comparison to the former. On their part, Everton have 32 points from 33 league games.
Third-placed Chelsea were favourites for their away game against Everton, but they were able to make it count after the goal from Brazil international Richarlison gave the hosts the three points at stake. Richarlison pounced on the mistake from Chelsea skipper Cesar Azpilicueta to score the only goal of the game at the start of the second half off the assist from English winger Demarai Gray. Gray and Richarlison pressured Azpilicueta into the mistake before the former laid the ball into the path of the latter for him to score what turned out to be the winning goal.
While Richarlison was the recipient of the winning goal, Jordan Pickford in the Everton goal was crucial for his team after he made several saves in the second half to preserve the lead and the three points in the process.