Everton boss Marco Silva has said that the Toffees must seek to re-sign Andre Gomes this summer, although the eventual decision is dependent on parent side Barcelona. The Portugal international spent the recent Premier League season on loan with the Toffees and he made a valuable impact in the 27 games where he featured.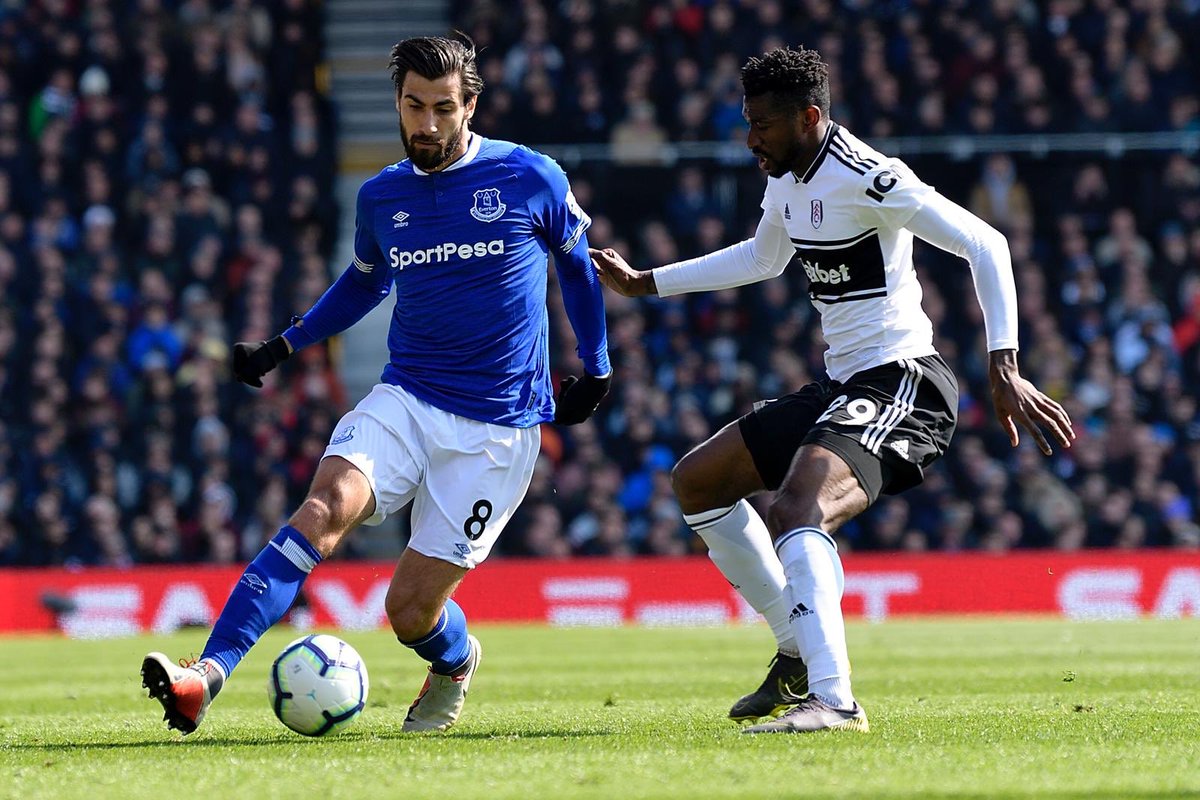 As such, the Merseyside outfit appear keen on landing a permanent move for his services but that is dependent on the Blaugrana, who are also evaluating interest from elsewhere for the midfielders. Speaking to O Jogo, the Toffees head coach said: "There is a Portuguese player in the squad that we want, which is Andre Gomes.
"Continuity does not depend on us alone. If that were the case, we were already on the way, depending on Barcelona and Andre Gomes. If they are positive, it's up to us to do the rest. He was very important to us and we were important to him as well, he is a great player with an excellent quality."
At the moment, the Toffees seem to face a straight fight with Tottenham Hotspur for the Portuguese's signature and the latter may have the edge, considering they would offer the midfielder with Champions League football. Nonetheless, the Toffees remain hopeful that Gomes will commit to them, given he has been able to revive his career after a difficult period with the Blaugrana first-team.
Gomes started the season on the sidelines with an ankle problem and he could not make his debut for the Toffees until mid-October. However, he was thereafter able to cement a regular midfield role with Idrissa Gueye and was eventually influential towards the team's strong end to the season which saw them finish eighth on the standings. Gomes performed more dribbles than any other Toffees player through the league campaign.