Among the three clubs of the Premier League that are considering signing James Rodriguez this summer, Everton is one. They have sent intermediaries to discuss the signing possibilities. James is a two times winner in the Champions League and a Columbian international. He left Toffees in 2021 and his present contract in Olympiacos terminated this year in April. Now that he is available it presents a good opportunity for clubs to land him during the window of summer transfer.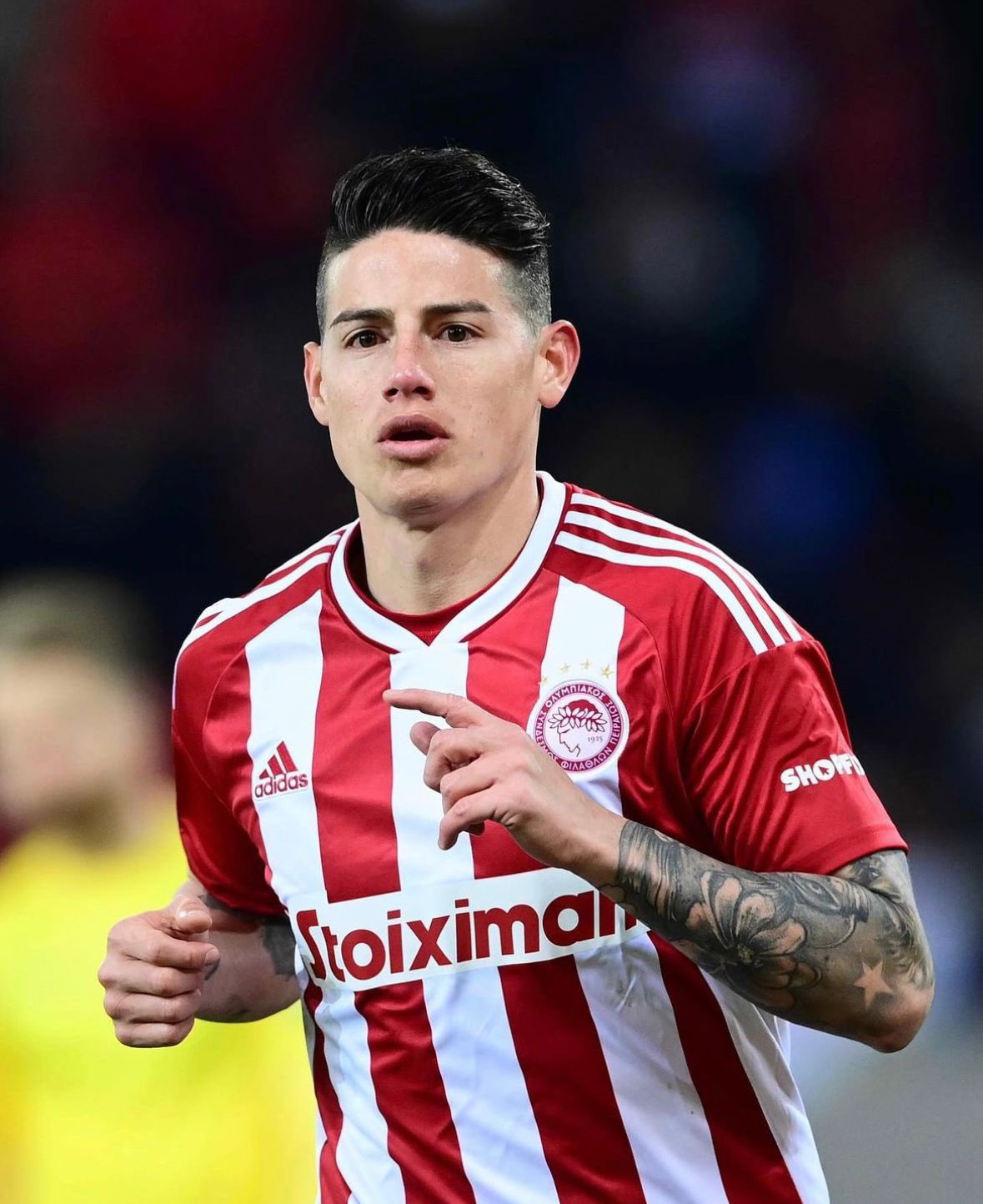 Many experts are not sure how Everton will benefit from adding James to their team. Of course, it would excite the fan base if such a reunion takes place. The Toffees do need creative players in attacking positions. Currently, Abdoulaye Doucoure is one such player who mans an advanced position in the midfield. Of course, when James had started his previous season with the club, it had been in a brilliant style. At that time he had joined Goodison Park with Carlo Ancelotti as manager.
The club also has gotten back two midfielders last month who had been away on loan contracts. These are Trabzonspor and Lille. They are back for the summer with a year left on their contract with Everton. The Portuguese player had been nursing an injury before this since the drawn match he played in 2019. The Ivorian player, on the other hand, has only appeared eight times for the club four years back.
There are other players that Everton is eyeing to strengthen the team. As the Premier League games continue, scouts from Everton have been sent to look at Raul Garcia's performance. This striker of Real Betis is known to be doing well. He caught the attention of many experts when he was on loan at CD Mirandes this current season. Since Everton failed to sign on any player in the January window Dyche needs to strengthen attacking positions in the team.