Premier League side Everton FC are been urged to ban The Sun newspaper from press conferences and interviews involving the club.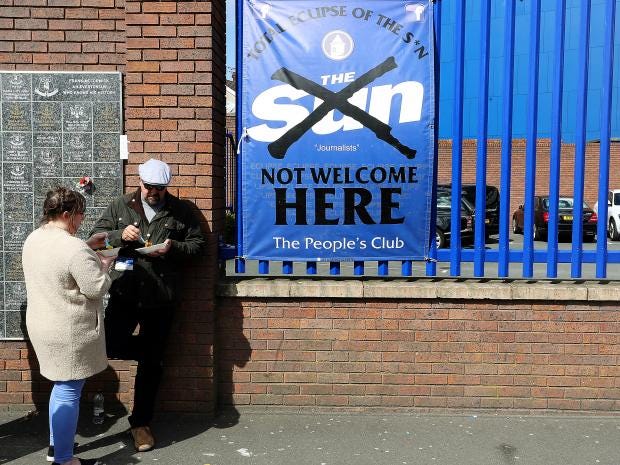 Liverpool FC have already taken steps to that regard, following happenings since The Sun's story on the Hillsborough disaster.
Kelvin Mackenzie was the editor of The Sun when it published a viral article titled: 'Hillsborough: The Truth' four days after the disaster during the 1988/89 FA Cup semi-final between Liverpool and Nottingham Forest. The incident recorded 96 deaths and over 700 injured – the worst in British sporting history.
The same Mackenzie wrote an inflammatory article where he compared Everton star Ross Barkley to a gorilla. The 23-year old Three Lions star was hit in the face in an "unprovoked attack" in a Liverpool bar. The article was published a day ahead of the 28th anniversary on April 15th, further angering fans.
The Mayor of Liverpool Joe Anderson condemned the articles amongst other soccer icons. The Mayor told the BBC that he has reported it to the police for a "racial slur." (more…)